Show Your Ability has been successfully providing a focused disability equipment expo across New Zealand for over 22 years.
Attendee number keep on rising with the last roadshow year welcoming over 2,180 people over 5 days.
Occupational Therapists - ACC Assessors - Physiotherapists - EMS Equipment Assessors - Needs Assessors - Visiting Neuro-developmental Therapists - Housing Assessors - Services Co-ordinators - Private Hospitals - District Nurses - Rest Homes - ACC Case Managers - Disabled People -family members

Suppliers of disability equipment constantly gain significant benefits from attending Show Your Ability. Benefits include increased sales, maintaining market exposure, introducing new products, plus a cost effective opportunity to exhibit product range and meet key assessors, purchasers and clients.
All

of the top disability suppliers exhibit at Show Your Ability, returning year after year because this event is the most
effective

,

efficient

and

proven

marketing opportunity in New Zealand.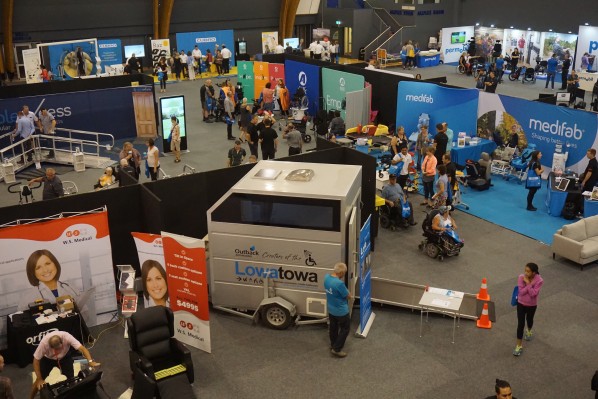 https://www.youtube.com/watch?v=SLcnJvxXyu4
You must install Adobe Flash to view this content.